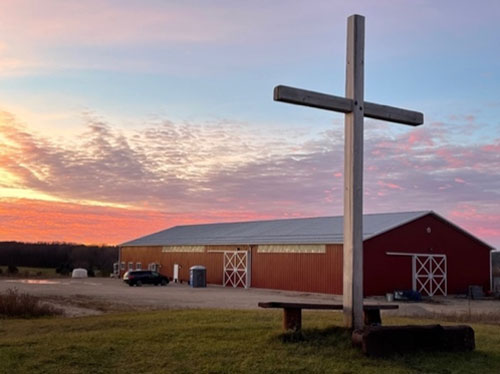 An outreach ministry of Cedar Springs Church:
Is an animal and equine assisted services and horsemanship ranch
Our Vision is:
To serve God by maintaining an environment that nurtures relationships with encouragement and hope by sharing the Truth of how Jesus heals us.
Mission and Philosophy at The Ranch:
Our mission is, to be intentional in our relationships and programs, where humans partner with horses and other small animals, to enhance well-being through social, physical, mental, and emotional skill building. We support and serve those who need a place to find peace, understanding, and an authentic and genuine connection in their journey.
Ministry Purpose:
God supplies all our needs by having our team members work together, making sure the animals, pastures, and barn are cared for, worked with and manageable for all who come to the ranch. God creates new ways of bringing people together through program participants and their families, interactions with volunteers, and others who are connected to our enriching environment. The Holy Spirit works within those who love Jesus so we can encourage the disabled, hurting, lost and broken hearted soul through, love, grace, and mercy. The Holy Spirit moves people to be open to the opportunities and interactions we provide with what we say and do in their presence and in our sessions.
Why a Therapeutic Horsemanship Ministry:
"The Lord is near to the brokenhearted and saves the crushed in spirit" (The Holy Bible, English Standard Version, Psalm 34:18). When we serve and support our community members that experience physical, mental, and emotional turmoil or disabilities we provide an opportunity to engage the hearts of those who need a safe place to just be, to have fun, and be set free.
"A lot of the mental benefit comes from the connection that happens, but it is really that innate sense that they have to connect with us in any way that the human mind is ready," said Monica Schaefer. "Some people call it the magic of the horse."
LOVE>hate Project – 10th Anniversary July 2023