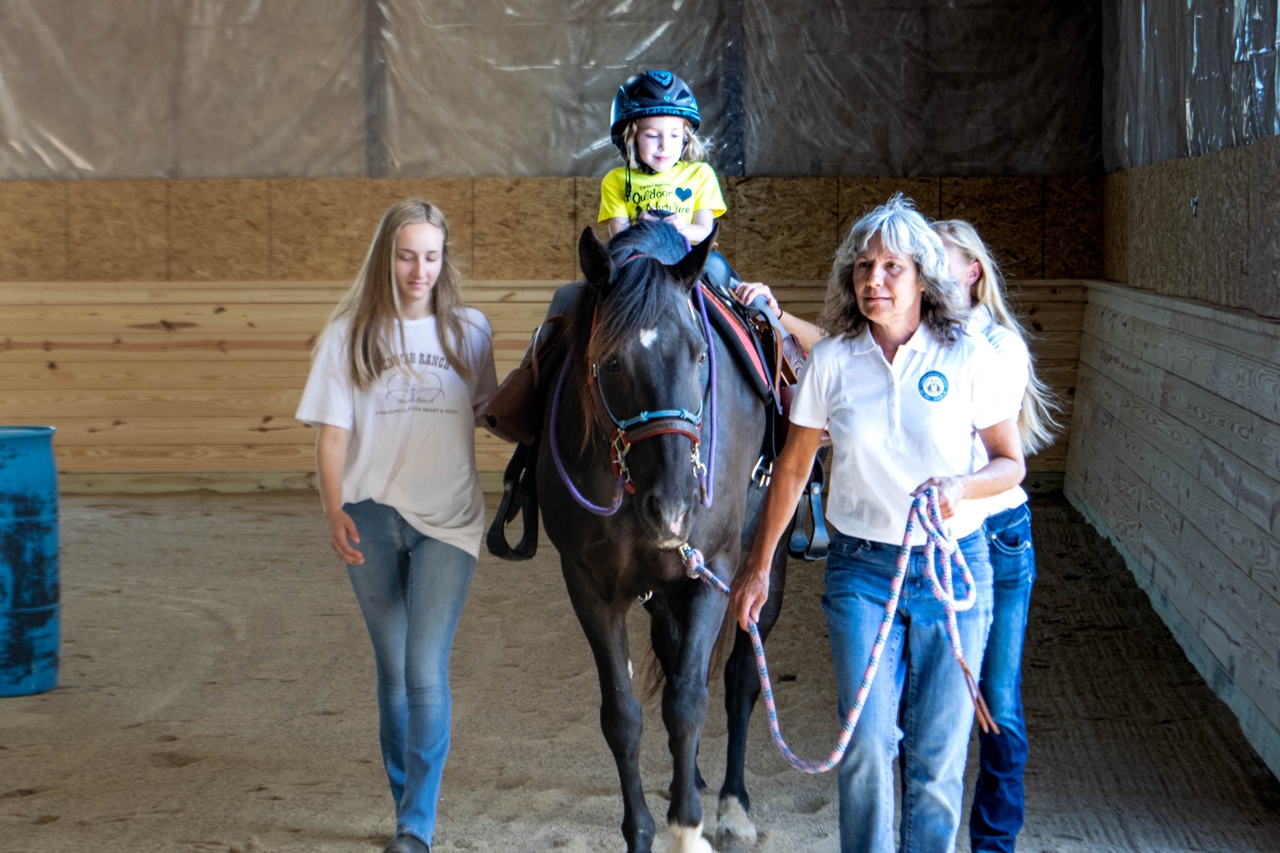 Therapeutic Riding lessons, otherwise known as adaptive riding, are horseback riding lessons utilizing adaptations and accommodations for individuals with physical, mental and/or emotional disabilities.
Adaptations/accommodations are used to tailor the lessons to the individual needs of the rider for improved learning and progress towards the rider's goals. These can include but are not limited to: horse selection, tack used and/or modified to suit the rider's needs, the use of lead walkers and/or side walkers during mounted activities, and incorporation of other toys, games, and arena equipment into the lesson activities.
Therapeutic riding uses the instruction of basic riding skills and horsemanship to meet a rider's goals. Grooming, groundwork, and horse care skills can and will be utilized -as deemed appropriate by the PATH Instructor- in a rider's lessons.
Paperwork includes a section for the physician to complete for clearance that mounted activities are not a contraindication to the individual's condition(s).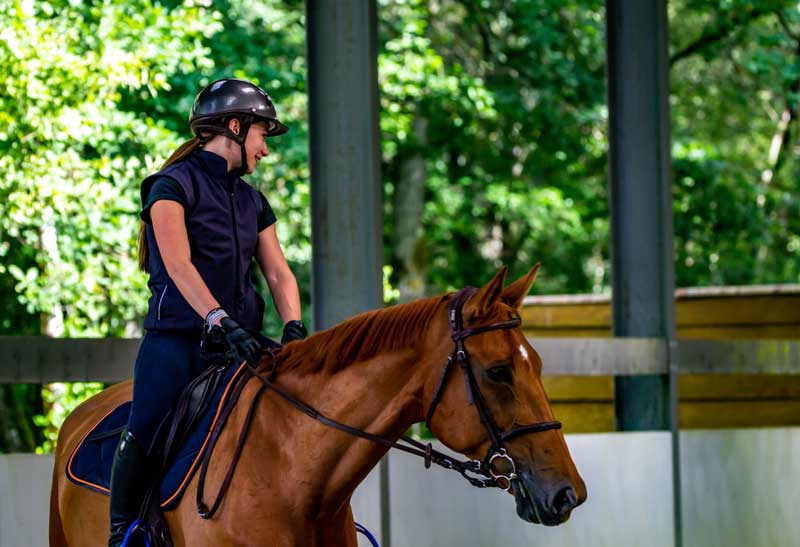 This program is meant for young, able-bodied children, siblings of TR participants, and/or volunteers to learn basic horsemanship skills.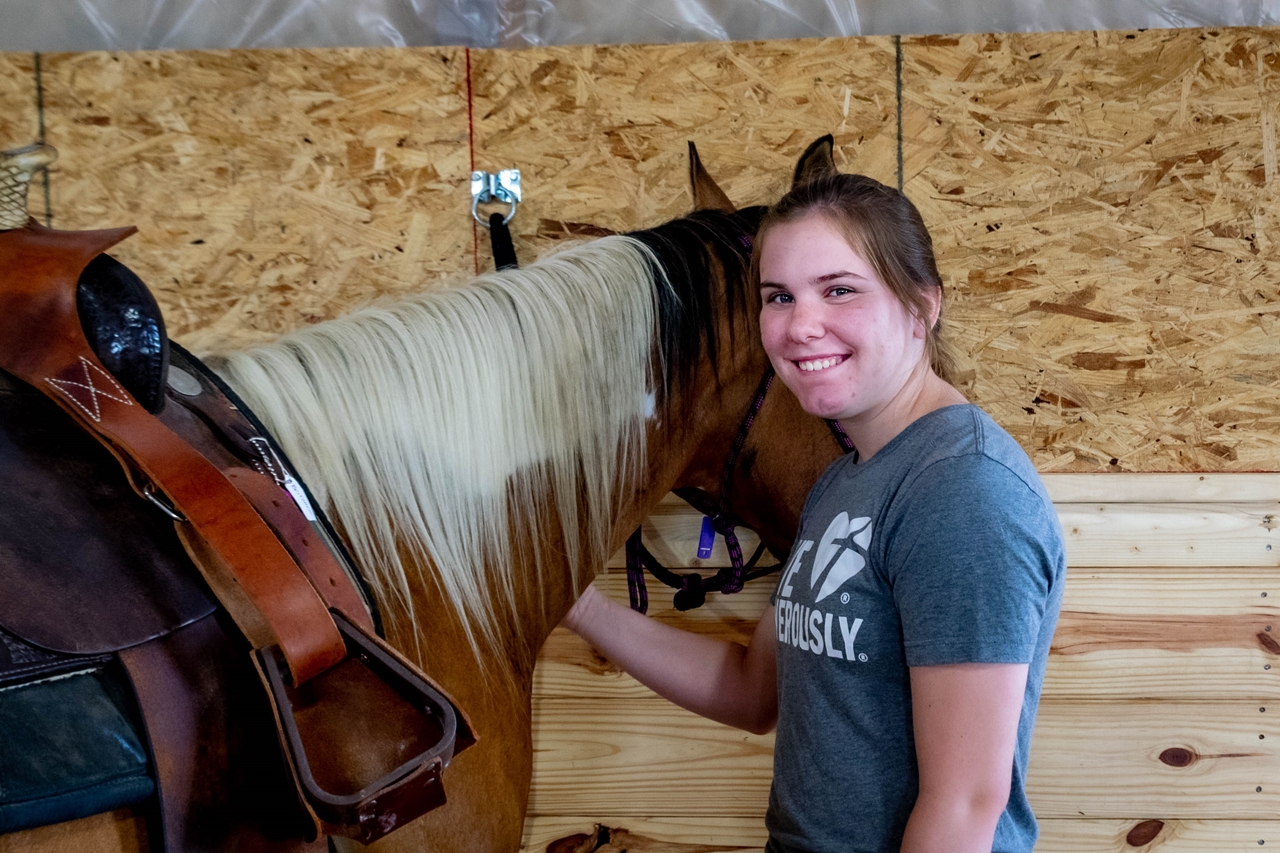 Being a predominantly groundwork-based tract, this Program encompasses interaction with the variety of animals on the property, not just the horses. Riding may still be incorporated (as deemed appropriate and useful to the individual's goals, by the PATH Instructor) but is not the dominant facet of this format.
This is primarily set up for individuals that struggle with impulse control, have mobility and/or health issues where mounted activities are a contraindication for participation. It is also highly beneficial for those fearful and/or intimidated by animals.
This format allows for a flexible and fluid use of the assets the Program has to best-suit the participant's needs.